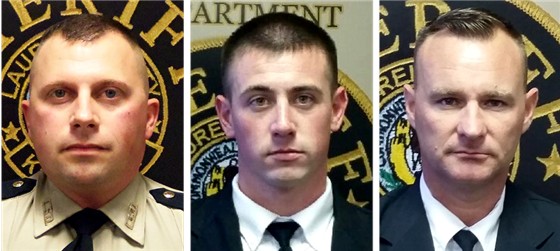 Laurel County, Ky. - On November 10, 2015, the 240th Anniversary of the establishment of the United States Marine Corps, Sheriff John Root along with the deputies and staff of the Laurel County Sheriff's Office took the opportunity to salute the men and women of the US Marine Corps (USMC), past and present.
They also sent best wishes to three of their own for service as U.S. Marines:
Deputy John Inman
Court Security Officer Ethan Lewis
Court Security Officer Robert Reed

Happy Birthday Marines!
Semper Fi!
The history of the United States Marine Corps (USMC) began with the founding of the Continental Marines on November 10, 1775 to conduct ship-to-ship fighting, provide shipboard security and discipline enforcement, and assist in landing forces. Its mission evolved with changing military doctrine and foreign policy of the United States.