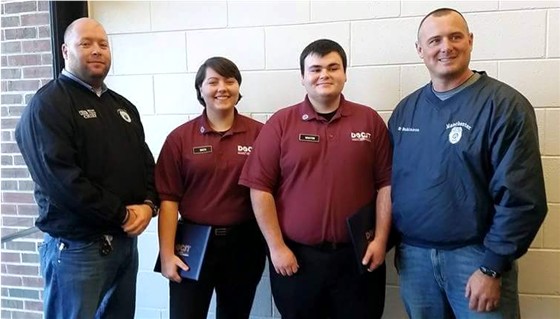 Clay County, Ky. - The Manchester Police Department would like to congratulate Ashley Smith and Andrew Wooton for their recent graduation from the Department of Criminal Justice Training Telecommunications Academy.
The graduates received five weeks of training in Richmond, Kentucky to prepare them for their role in public safety service in their community.
Congratulations guys and welcome to the family.
Source: Manchester Police Department