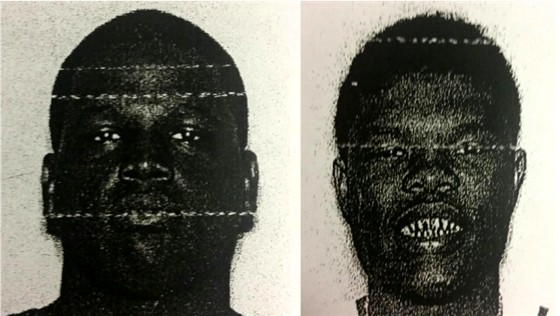 Laurel County, KY - Sheriff John Root is reporting that Deputy Kyle Gray investigated a burglary that occurred off Crooked Creek approximately 4 miles south London on November 17, 2015. In that burglary, approximately $10,000 worth of jewelry, computers and other items were stolen from the residence after someone broke out a side window of the residence during the day and entered the residence.
The next day on November 18, 2015 at approximately 10:37 PM Scott County Sheriff's office and Georgetown City Police Department assisted KSP and Williamstown City Police Department in a high-speed pursuit of a silver Nissan Maxima with Colorado license plates on it.
Officers set out spike strips to stop the vehicle and after being spiked the vehicle traveled an additional 2 1/2 miles before coming to a stop on I-75 north of Lexington. Three males were in the vehicle, two were captured and one fled the scene.
Reportedly the three male subjects were gang members out of Fort Lauderdale Florida. The gang is known as "Snap Money Gang"- they generally look for gold, jewelry, and electronics and take items through forced entry.
Inside the vehicle was an Apple computer, charger, DVD player, and Apple keyboard that had been stolen from the reported burglary in Laurel County the day before, and will be returned to the victim from the Crooked Creek burglary.
Deputy Gray is obtaining warrants of arrest charging burglary second-degree for the two subjects taken into custody in Scott County.
They are identified as: Kareem Jermaine Brown age 23 and David Martavious Scott age 19 both of Fort Lauderdale, Florida. They are currently in custody in the Scott County Detention Center.
A third subject who is still being sought was identified as the driver of the car: Christopher Wooten age 20 also of Fort Lauderdale.
Photos of the two subjects in custody provided by Deputy Kyle Gray.