Laurel County, KY - Sheriff John Root is reporting that over 90 students from Bush Elementary School visited the Laurel County Sheriff's Office on Friday morning, December 11, 2015, and learned about the duties of the sheriff's office - from office staff to court security officers to deputies.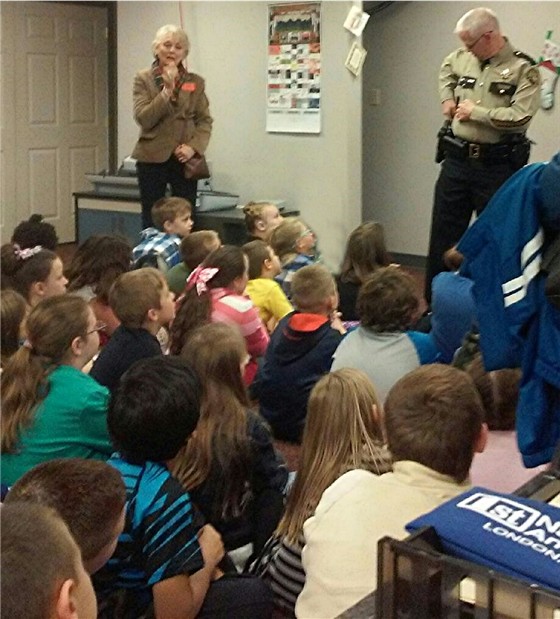 Deputy Gilbert Acciardo talked to the children about deputies patrolling Laurel County roads and protecting citizens, and how to use 911 to call for help.
The visit concluded with the children getting a hands on look at a sheriff's deputy's defensive equipment, and a question and answer session. Sheriff Root visited with the children, too, and commented that our children are the future of our county!
Pictured is Deputy Acciardo exhibiting the defensive equipment that Laurel County deputies utilize to make themselves and the public safer.
We enjoyed the visit from Bush Elementary!