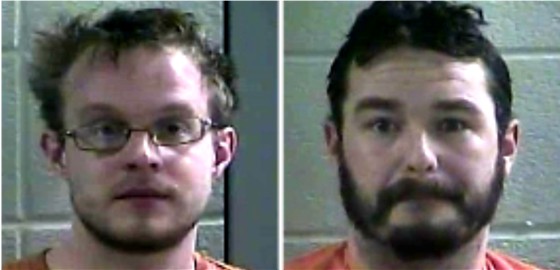 Laurel County, KY - Sheriff John Root is reporting that Deputy Kyle Gray along with Deputy Tommy Houston and Deputy Brandon Broughton arrested two individuals on Sunday night January 3, 2016 at approximately 9:02 PM.
The arrest occurred on the Hal Rogers Parkway at the I-75 overpass bridge in London after a traffic stop was conducted on a Chevrolet vehicle that apparently pulled out from a local restaurant and almost hit another vehicle. Then the vehicle swerved from the left lane to the right lane.
Deputies conducted an investigation on the occupants of the vehicle determining that both the driver and passenger were under the influence.
Arrested was:
The driver, Joshua Hammons age 27 of Pistol Creek Rd., London - charged with operating a motor vehicle under the influence; careless driving; failure to wear seatbelts; and failure to produce insurance card.
The passenger, Lawrence Bentley age 35 East 5th St., London - charged with public intoxication and failure to wear seatbelts.
Both individuals were lodged in the Laurel County Detention Center.
Photos attached are courtesy of the Laurel County Detention Center.