Laurel County, KY - Sheriff John Root is reporting that Deputy Shawn Jackson along with Constable Chris Webb arrested two individuals on Bill George Road approximately 1 mile east of London early Saturday morning, January 16, 2016, at approximately 12:02 AM.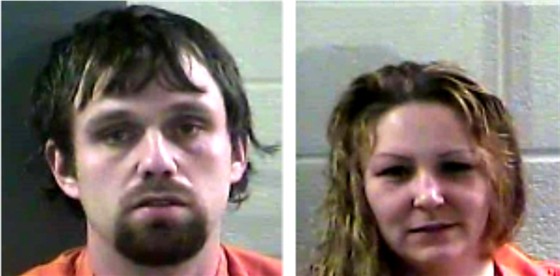 Officers were dispatched to a physical altercation there and upon arrival determined that a male and a female subject had gotten into a physical altercation and both were arrested and are identified as Blake Larson, age 30, of Litton Town Rd., East Bernstad,t and Kelli Tuttle, age 32, of Walnut Rd., Lily both charged with assault – fourth degree – domestic violence and were lodged in the Laurel County Detention Center.
Photos attached are courtesy of the Laurel County Detention Center.