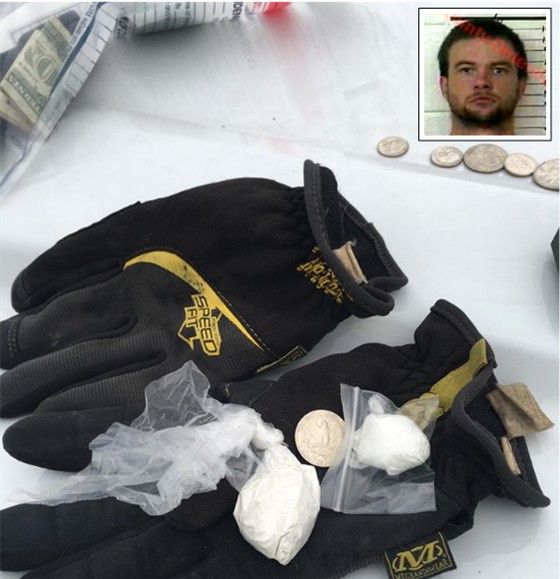 Gray, KY - Knox county Sheriff Mike Smith is reporting that on February 11, 2016 at approximately 8:00 AM Deputy Keith Liford stopped a vehicle on Lynn Camp Hollow Road in Gray.
Deputy Liford determined that the driver, David Lowe age 35 of Gray, KY was under the influence and placed him under arrest.
During the arrest, Deputy Liford found two plastic bags containing a large amount of white powder suspected to be Methamphetamine.
The plastic bags of white powder were concealed in a pair of gloves belonging to David Lowe. Several syringes were also found during the arrest.
Deputy Liford charged David Lowe with Operating a Motor Vehicle Under the Influence, Possession of Controlled Substance 1st Degree, and Possession of Drug Paraphernalia.
David Lowe was lodged in the Knox County Detention Center.
Constable Reed Murphy assisted in the arrest.
Inset photo courtesy of the Knox County Detention Center.