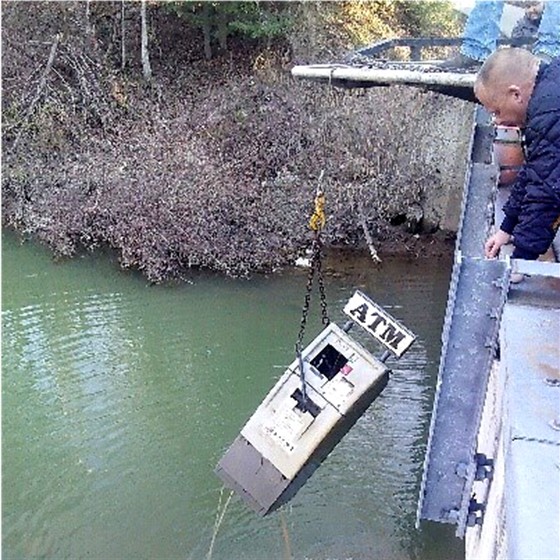 Laurel County, KY - Sheriff John Root is reporting that Deputy Josh Scott has recovered a reported stolen ATM machine.
The machine was found in the water on Monday, February 29, 2016 by a passerby on Robinson Creek Road where Robinson Creek crosses under the roadway, approximately 7 miles south of London near Lily.
If anyone has any information regarding this ATM machine and how it got into the creek at Robinson Creek Road they are asked to contact the Laurel County Sheriff's office 606-864-6600 or 606-878-7000.
Information will be strictly confidential.
Also deputies are attempting to locate and recover a stolen air machine taken from outside a business in northern Laurel County recently.
Investigation is continuing by Deputy Scott.
Photo of ATM machine being pulled out of the water off Robinson Creek Road provided by Deputy Josh Scott.