Knox County, KY - On May 19, 2016 at approximately 11:45 pm Knox County Deputy Mikey Ashurst received a report of a vehicle traveling north in the south bound lane of US-25E near Knox Central High School.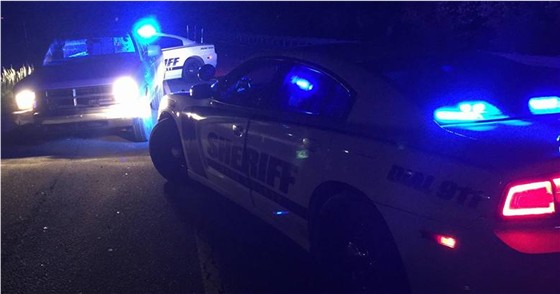 Deputy Ashurst was in Barbourville and immediately responded to the complaint activating his blue lights and siren. Deputy Ashurst, who was traveling south in the south bound lane of US-25E, met the vehicle near Forcht Bank just south of Barbourville. The vehicle was still traveling north in the south bound lane without its head lights being illuminated.
Deputy Ashurst headed straight toward the vehicle with intentions of hitting the vehicle head-on to stop it if necessary. As Deputy Ashurst's patrol car approached the vehicle, it left the roadway and traveled to the inside shoulder and stopped.
Deputy Ashurst ran to the driver's door and observed the female driver holding a cellular telephone. Deputy Ashurst arrested Rebbia Roark age 70 of Cannon, KY charging her with DUI, Reckless Driving, Communication Devise Violation and Failure to Illuminate Headlights.
Deputy Sidney Wagner (center in photo) also responded to the call pulling behind the vehicle driven by Rebbia Roark to prevent the vehicle from fleeing. Rebbia Roark was lodged in the Knox County Detention Center