Laurel County, KY - Sheriff John Root is reporting that: Deputy Tommy Houston along with Constable Chris Webb arrested two individuals on Chaney Ridge Road, approximately 5 miles north of London early Monday morning May 30, 2016 at approximately 12:06 AM.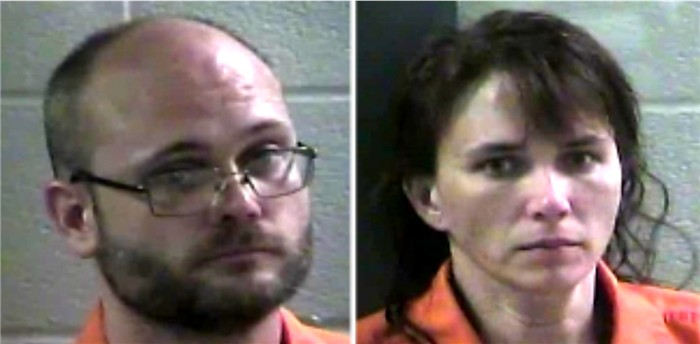 The arrests occurred after officers were dispatched to a complaint that a male subject had came up to a residence from the lake refusing to leave after the homeowner told the subject to leave several times. While officers were en route to the scene they were further advised by 911 dispatch that the male subject and his girlfriend were apparently walking up Chaney Ridge Road involved in a verbal domestic.
When officers arrived at the scene they located two individuals at the end of Chaney Ridge Road – a female subject was laying in the road stating that the two had been involved in a verbal argument and that she had fell in the road. Officers conducted an investigation and determined that the two individuals were under the influence.
Arrested was:
Noah Elkins age 36 of Bethel Hill Rd., East Bernstadt charged with public intoxication – controlled substances; criminal trespassing – third-degree; assault – fourth degree – domestic violence; and disorderly conduct – second-degree. This subject stated several times that he had walked up and scared people.
Priscilla Simpson age 35 of Dry Ridge, Kentucky charged with public intoxication – controlled substances: possession of a controlled substance; and possession of drug paraphernalia. This subject was found with syringes, a loaded syringe, and a baggie of residue and stated to officers that she had injected methamphetamine.
These two individuals were lodged in the Laurel County Detention Center.
Photos attached are courtesy of the Laurel County Detention Center.