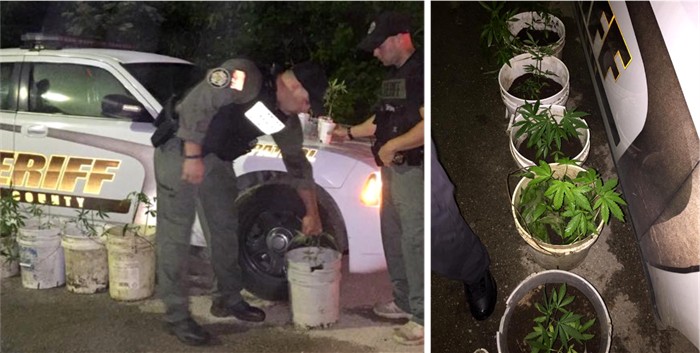 Knox County Sheriff's Office Official News Release:
Knox County Sheriff Mike Smith is reporting that on Friday June 3.2016 at approximately 2:20 am, Deputies Mikey Ashurst and Sidney Wagner arrested Joshua Gray, age 29, of Trosper for Cultivating Marijuana over 5 plants.
Deputies located and seized 40 marijuana plants around Gray's residence in Number One Hollow of the Trosper community.
Joshua Gray was lodged in the Knox County Detention Center.