Laurel County, KY - Sheriff John Root is reporting that: Deputy Gilbert Acciardo attended the Camp Leap program conducted at Bush Elementary school on Thursday, June 9, 2016.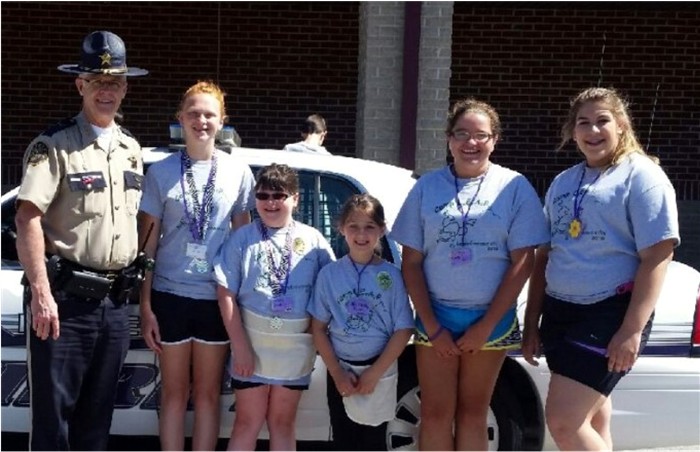 LSO Deputy Gilbert Acciardo with students & volunteers at Camp Leap 2016
The Camp Leap program is an annual camp provided for children with learning disabilities and provides fun activities for children including arts, crafts, special activities including fishing and on one day provides a visit from emergency service personnel from agencies in Laurel County.
This year agencies that participated included the Laurel County Sheriff's Office, London City Police, Bush Volunteer Fire Department, Lily Volunteer Fire Department, Ambulance Inc. of Laurel County and Laurel County Public Safety.
This is the 11th year that the Camp Leap program has been provided and has a host of volunteers including teachers, students from North Middle and South Middle, and students from North High and South High and parents and other volunteers to help make the event a success.
Sheriff Root appreciates the opportunity for his deputies to participate and interact with Laurel County children stating that: "Our young people are the future leaders of our county."