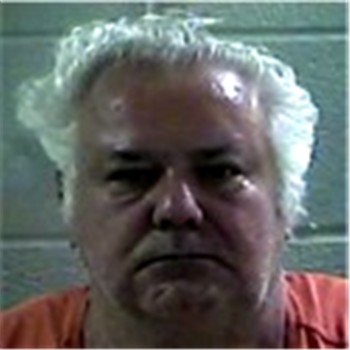 Laurel County, KY - Sheriff John Root is reporting that:the Laurel Sheriff's Office received a tip from law enforcement in Georgia that a Billy Burchfield had escaped prison there in 1979 while serving a 16 year sentence for manslaughter.
Information was received that Burchfield had traveled to Laurel County and assumed the name of a Harold Arnold, his cousin who had died. Billy Burchfield had been living under the assumed name for the past 37 years.
Detective Jason Back, and Detective James Sizemore traveled to his residence on East Laurel Road on Wednesday night June 15, 2016 at approx. 7:30 P.M.and spoke with Arnold and who submitted to fingerprinting to establish his idenity. Arnold's fingerprints were submitted to KSP fingerprint technicians and to the FBI for comparison to Burchfield's.
Both agencies confirmed that Arnold's fingerprints were a match for Burchfield's. Upon these findings Harold Arnold age 67 was arrested under the name Billy Burchfield and lodged in the the Laurel County Detention Facility.
Georgia confirmed they would extradite Burchfield.
Assisting with the submission of the fingerprints was Sgt. Rodney Gay with the Laurel County Detention Facility.
Photo of accused is courtesy of the Laurel County Detention Facility.