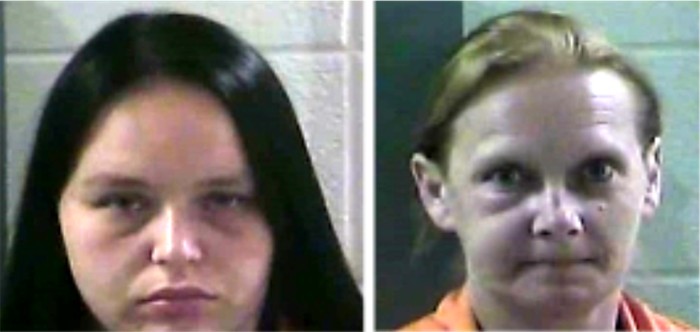 Laurel County, KY - Sheriff John Root is reporting that: Deputy Kyle Gray along with Sgt. Brett Reeves arrested two individuals on US 25 approximately 10 miles south of London on Monday afternoon June 27, 2016 at approximately 2:52 PM.
The arrests occurred after deputies were dispatched to a non-injury traffic crash apparently involving a maroon colored Chevrolet Impala.
When deputies arrived at the scene and conducted an investigation they determined that the driver and passenger of the Chevrolet Impala were under the influence.
The driver was identified as the Nakole Guerreo age 29 of Big Spring Ln., Corbin charged with operating a motor vehicle under the influence – first offense; careless driving and other traffic violations.
Also arrested was the passenger in the vehicle identified as Crystal Taylor age 39 Of Maurice St., Cuyahoga Falls, Ohio charged with public intoxication – controlled substances.
The two individuals were lodged in the Laurel County Detention Center.
Photos attached are courtesy of the Laurel County Detention Center.