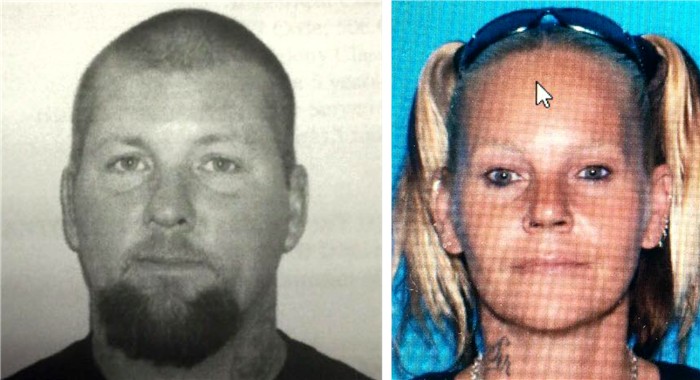 (TAYLORSVILLE, KY.) –Kentucky State Police Post 04 and Post 12 Troopers along with multiple other law enforcement agencies are seeking the publics's help in locating a wanted person.
Michael Lynn Grubb (39) of Jeffersonville, Indiana is described as a white male (6'5", 280 lbs.) with brown hair and brown eyes and a goatee as well as several tattoos and a scar on his forehead.
He is wanted on several charges including; Cruelty to Animals, Arson, Kidnapping, Robbery and Wanton Endangerment. He is thought to be armed and dangerous.
The suspect is thought to be in the company of Kirsten Edmondson (45) of Taylorsville, Ky. She is described as a white female (5'9", 130 lbs.) with blonde hair and hazel eyes and has a tattoo on the right side of her neck.
Ms. Edmondson is possibly being held against her will and Police are concerned for her welfare.
Anyone with any information should immediately contact local Law enforcement or contact KSP Post 4 at 270-766-5078.