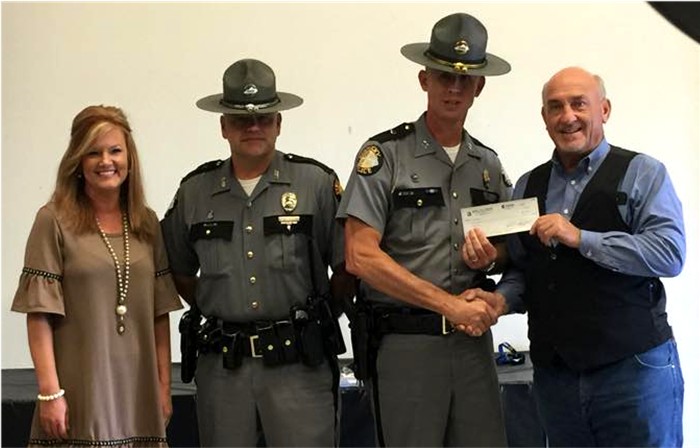 London, KY - KSP Post 11 London thanks Somerset Lake Cumberland Association of Realtors who presented a donation check to Trooper Island Camp in the amount of $1,000.00.
From left to right President Elect Millie King, Tpr Lloyd Cochran, Capt Dalton and President Rick Barker.
Thank you for your support!