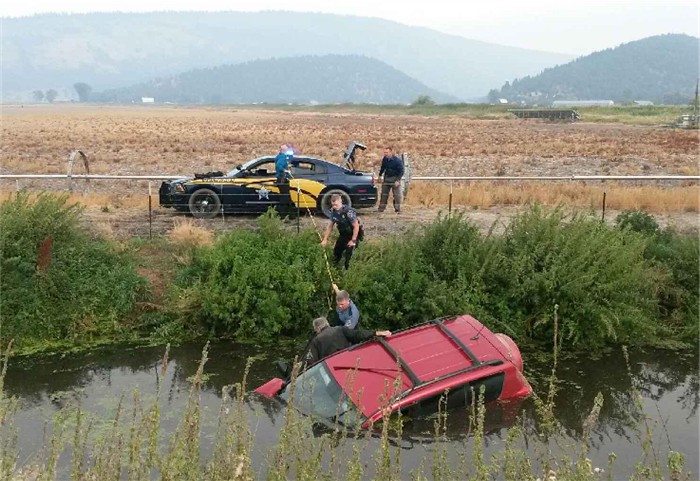 On September 1, 2016 at about 3:00 PM, an OSP Sergeant was on a traffic stop on Highway 97 near milepost 265 (north of Klamath Falls) when he requested a tow to impound the vehicle as the driver was suspended.
A tow truck arrived on scene, activated its amber warning lights and was getting into position when a northbound 2012 Toyota RAV4 struck the rear of the tow truck. The Toyota lost control, drove off the roadway and into an irrigation canal (about five feet deep).
The sergeant radioed for help and began efforts to save the driver, George M BEAUBIEN, age 79, of Chiloquin from the canal. Several troopers and OSP Detectives arrived on scene and rescued BEAUBIEN and his dog from the submerged vehicle. BEAUBIEN was taken to Sky Lakes Medical Center for minor injuries.
The driver of the tow truck, Jeremy D TUTTLE, age 41, of Klamath Falls, was not injured. This is an ongoing investigation and more information will be released when available.