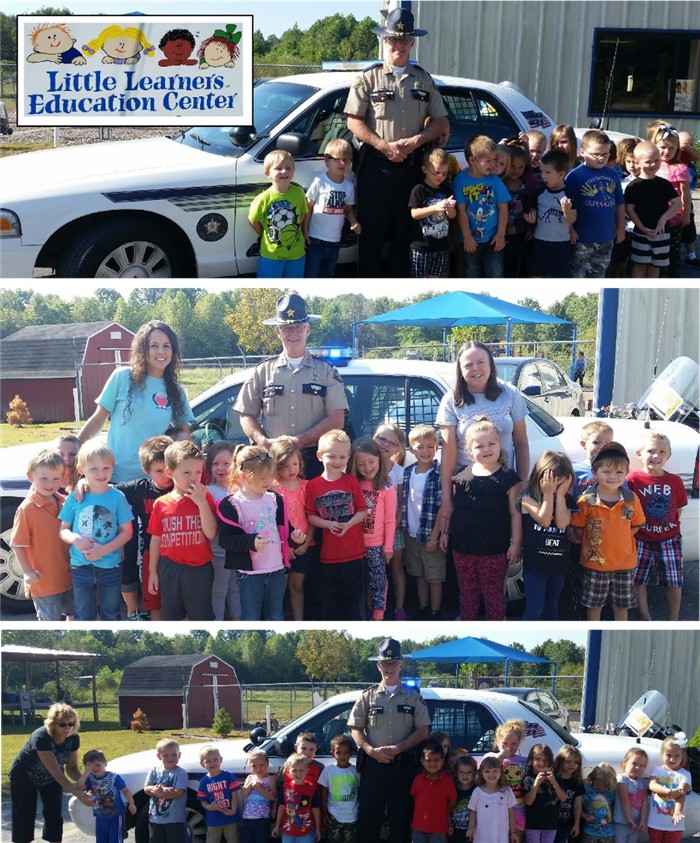 Laurel County, KY - Sheriff John Root is reporting that Deputy Gilbert Acciardo visited the Little Learners Education Center on Levi Jackson Mill Road, just south of London on Thursday morning Sept. 15th, 2016.
Deputy Acciardo provided an informal safety talk to 60 boys and girls discussing the role of a police officer in their community, use of 911, and stressed that police officers are their friends and community helpers.
Each child then toured a fully equipped sheriff's deputy cruiser. Deputy Acciardo enjoyed his interaction with all the children.
Sheriff Root appreciates the opportunity for his deputies to participate and interact with Laurel County children stating that: " our young people are the future leaders of our county."
Pictured are children from Little Learners Education Center along with Deputy Gilbert Acciardo.