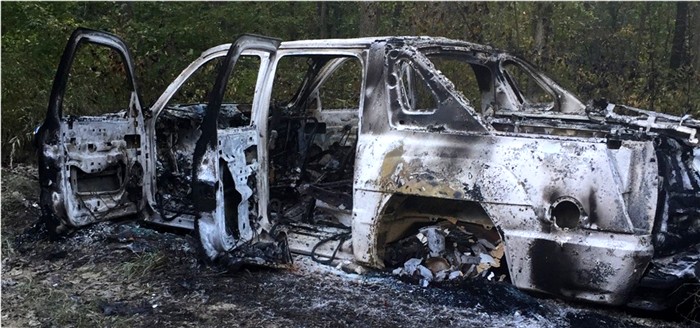 Laurel County, KY - Sheriff John Root is reporting that: Deputy Rick Cloyd investigated the theft of a Chevrolet Avalanche SUV on Thursday, September 22, 2016 stolen off a business parking lot off West Cumberland Gap Pkwy., approximately 10 miles south of London.
On Friday, September 23, 2016, information was developed on the whereabouts of the stolen SUV and it was recovered by Deputy Travis Napier – found abandoned and burned off Four Oaks Rd., approximately 6 miles north of London.
The investigation is continuing by Detective Kyle Gray. Arrests are expected.