Orie Stewart, 68, of Manchester, KY, passed away Tuesday, May 3rd, at his home. Orie was born in Clay County, KY on December 9, 1953, a son of the late Simon and Edith Harris Stewart. He was a Veteran of the United States Army.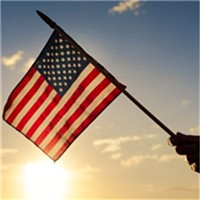 Orie is survived by his brothers and sisters: Arnold Stewart of London, Charlie Stewart of Jackson County, Ruth Collins of Manchester, and Vernie Johnson of Florida.
He is also survived by his niece, Teasha Smith, and great-nephew, Keaton Smith. He also leaves behind a host of nieces and nephews.
In addition to his parents, Orie was preceded in death by his brothers and sisters: Simon Stewart, Eddie Stewart, Troy Stewart, Floyd Stewart, Bill Chism, Lillian Jones, Betty Jo Conner, and Laurie Hicks.
Services will be held at 2:00 PM on Saturday, May 7th at Britton Funeral Home, with Dustin Sims officiating. Burial will follow at the Stewart Family Cemetery on Gregory Branch.
Visitation will be held at 6:00 PM on Friday, May 6th at Britton Funeral Home.