Roxanne Dawn Smith, 59, of Manchester, KY  was born May 5, 1953, passed away, April 22, 2013, at the St. Joseph London Hospital.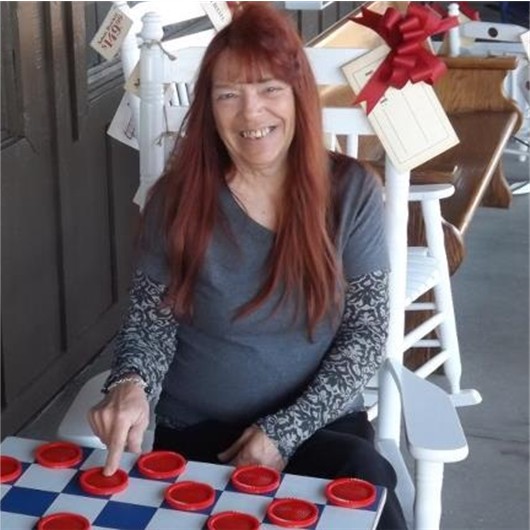 Roxanne Dawn Smith
She is survived by her husband: Richard Smith of Manchester, and these children: Corey Adams and wife, Chassity, of Bryan, Ohio, Tobin Adams and wife, Christine, of Hillsdale, Michigan, Gary Lee Smith and wife, Reva, of Manchester, Michael Anthony Smith and wife, Michelle, of Manchester, Nichole Houston and husband, Kabir, of Dupo, Illinois, and Angela Sue Thomas and husband, Adam, of Ohio.
She is also survived by 2 sisters: Ramona Campbell, of Stryker, Ohio, and Rosie Reade, of Osseo, Michigan.
Also surviving are these grandchildren: Angel Adams, Nikolas Houston, Kabrina Houston, Faith Lynn Adams, Layne Bradley Adams, Ian Ivan Adams, Hayden-Dawn Virginia Adams, Gary Lee Smith Jr., Corine Thomas, Kathrine Thomas, Josh Smith, Allison Smith, Gary Lee Smith Jr., and Michael Anthony Smith Jr.: And these Great Grandchildren: Amelia Ayers, Lily Ayers, and Leon Ayers.
She was preceded in death by her parents: Ivan Ray Ford and Virginia Kemp Ford, one Son: Bradley Dean Barnett, and one brother: Dean Ford.
She also leaves other relatives and friends to mourn her death.
Funeral Services for Roxanne Dawn Smith will be 3 PM Thursday at the Britton Funeral Home Chapel with John "Boo" Smith officiating. Burial will follow in the Mills Cemetery at Lockard's Creek. Visitation will be after 12 noon Thursday at the Britton Funeral Home.