Opinion Editorial
By: Koneika McKiddy
In July 2003 he was quoted by the New York Times in saying "I woke up after 911 and found I was second only to Osama". He's known around the world as "The Merchant of Death". Viktor Anatolyevick Bout (right) is a Russian Arms Dealer with an extensive history in arms dealings across the world.
Although he is Ukrainian, Bout became a Russian citizen after the Dissolution of the Soviet Union in 1991. He has a knowledge of air crafts. He owned many businesses involved in air freight. Bout transported products into the U.S. in the 1990s.
In the 1990s Bout traveled to Afghanistan but denied involvement with al-Qaeda. It is known that he did in fact transport small arms and ammunition into Afghanistan in 1995. In 2000, Bulgarian arms manufacturers said they exported large quantities of weapons between 1996 and 1998 in which Bout's companies transported.
Bout was arrested in Tailand March 6, 2008, when he intended to sell arms to Revolutionary Armed Forces of Colombia for use against U.S. forces. Instead, he unknowingly met with DEA agents. November 2, 2011, Viktor Bout was convicted of conspiracy to kill U.S. citizens and officials, delivery of anti-aircraft missiles and providing aid to two terrorist organizations.
Bout was sentenced to a minimum of twenty-five years. Bout was extradited to the United States in June 2012. He served just ten years from June 2012 to December 2022 when he was "swapped" in a political game.
On December 9, 2022, between 5:30 and 6:00 am the plane touched down in the U.S. carrying Brittany Griner. The "swap" had been made on Thursday according to current President Joe Biden. Brittany is a member of the Phoenix Mercury W.N.B.A and two-time Olympic Gold Medalist. She is married to wife Cherelle Griner.
Brittany was arrested in Russia on February 17, 2022, for smuggling vape cartridges containing cannabis oils into the country. Some people had trouble finding sympathy for her based on prior disregard for the National Anthem in recent years and her knowledge of laws in Russia.
Brittany however explained her statements and actions at one time. She said in an interview "I honestly feel we should not play the national anthem during our season; I think we should take that much of a stand. I don't mean that in any disrespect to our country. My dad was in Vietnam and a law officer for 30 years. I wanted to be a cop before basketball. I do have pride for my country".
Now with the "swap", the White House is catching heat. Not that Brittany as an American isn't important, because as an American she very much so is. People are wondering how Russia got "the better end of the deal" in this "swap".
Paul Whelan is a former U.S. Marine turned corporate security executive. He was arrested in 2018 and sentenced to sixteen years for supposedly spying. Whelan was visiting Russia for a wedding in 2018 when he received a flash drive that unknowingly held "state secrets" according to his lawyer. Many thought he should have been included in the "swap".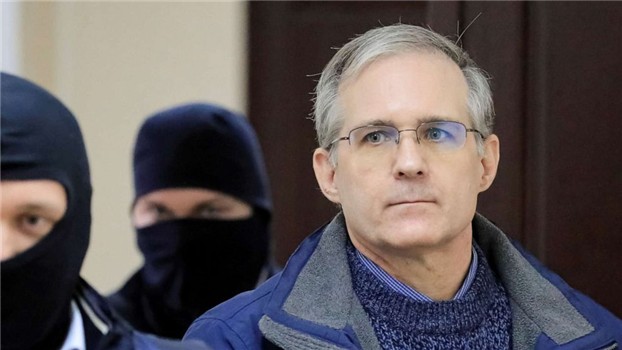 Former U.S. Marine, Paul Whelan
White House Press Secretary Karine Jean-Pierre reminded a reporter during her press conference that Brittany too was an American. Saying "that basketball player was American too". She then said, "We seen an opportunity to bring an American home". The Press Secretary states The President is going to do everything he can to bring other American's home".
Karine Jean-Pierre stated this was the "deal they presented", speaking of the Russian government. In fact, this was possibly the only deal Russia had been seeking all along. Elizabeth Whelan, Paul's sister said in a statement she thinks Russia wanted to split Brittany from Whelan and others because they knew the outrage it would cause among our people. Anthony Blinken, US Secretary of State said this "was not a choice of which American, but one or none.
In an interview with Paula Dedaj, Rebekah Koffler, Russia born former U.S. intelligence Officer said, "Putin and the Kremlin want to exchange Brittney Griner for Viktor Bout no one else". She went on to say the more the news covered it stirring emotions, the deeper the Russians would dig in their heels. Essentially, Griner had just become a bargaining chip for the Russians because of her sexuality and skin color.
There's another man the Russian government would like to see free. Vadim Krasikor. Krasikor is serving a life sentence in Germany for the murder of a Checken Fighter in a Berlin Park. He was a colonel in Russia's domestic spy organization. Krasiker is said to be an Assassin. Putin said on Friday December 9, 2022, that 'further prisoner swaps were possible".
Do we really want Russia to have both a notorious arms dealer who has lived his adult existence to kill Americans and a known assassin free and under their control? They got Brittney home in ten months. Why can't we get the other forty plus Americas held abroad back home?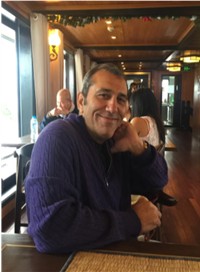 The United States have what government likes to call Wrongful Detainees all over the world. Emad Shari (left) is being held in Iran. Sentenced to ten years without even a trial.
Baharen Shargi, Emad's wife and their daughters Hannah and Ariana appeared on Face The Nation after the release of Brittany Griner. Baharen stated Brittany's release gives her hope that they too can bring her husband home. Throughout her interview she would always say "Emad and the other American's". She never once just said Emad or my husband.
Baharen says they have reach out to the White House numerous times but have gotten no real response. She states the state's office works well with the family. She goes on to say, "We live in Washington, D.C, we can arrange it anytime" when speaking of a meeting with the president.
Hannah was asked about a tweet she made tagging the Press Secretary in it. The Tweet said "Absolutely crushed that @PressSec did not know my father's case. If the White House doesn't even know his name,
how are they going to bring him home?" Hannah pointed out that the Press Secretary was asked about her father in July as well and had the same response, I'm not aware of his case".
Our government has created a mess among nations America. The world has watched as our president stumbled up a set of stairs. They have watched news interviews where he calls New Hampshire Vermont. Biden stated "Protesting is not looting, burning or violating and it can't be tolerated" in response to a question from reporters.
During a debate Joe Biden has spoke of Kamala Harris as "the only "Blafrican" American woman elected. In another instance he's talking about healthcare. He stumbles the word "Badakathare" out. Who knows what he was trying to say. Maybe the world has seen his "men and women created by the, you know the thing" when he stumbled over the worlds of the Declaration of Independence.
Jill and Joe Biden called children Christmas Eve on Fox live. The kids speak with the President and First Lady and the father is obviously on speaker phone. Before he ends the call, he says Let's go Brandon to which Joe replies "I agree Let's go Brandon". Jill took over the next call taking the paper from his hand and writing the children's information down to remind him as she guided the conversation.
Former Security Adviser John Bolton said of the "swap"; Trump rejected a Bout for Whelan offer because essentially it was too dangerous. He said 'terrorist and rogue states around the world will take note of this. Bolton also said, "there are other ways to deal with hostage-takers through sanctions and other things not swaps like this".
We look very bad as a Nation. We look weak and stupid. The President of the United States has just made a very dangerous "swap" and a possibly equally as dangerous "swap" is the next offer.
Buckle up America, we have two more years of bloopers.