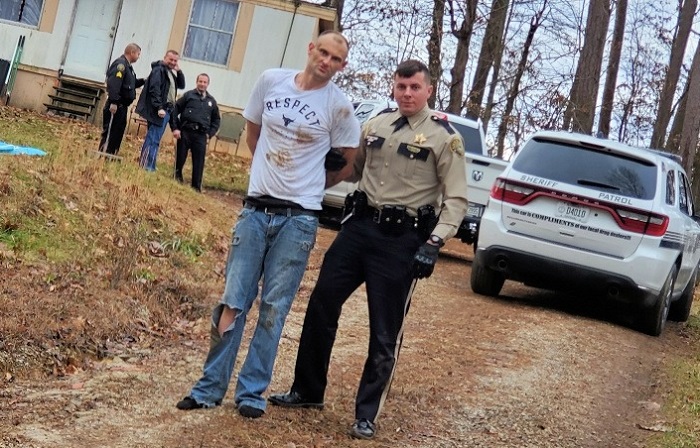 LONDON, KY (December 13, 2019) - Laurel County Sheriff John Root is reporting that: The "Sheriff's Most Wanted" suspect has been captured in Laurel County.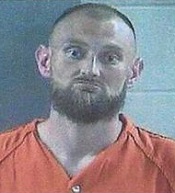 James Ray Simpson age 36 of Laurel County was captured on Friday December 13, 2019 after Sheriff Root developed information regarding this suspects's whereabouts and he was found off Cox Road, off Mount Pleasant Road approximately 6 miles west of London.
The arrest team consisted of Sheriff John Root, Major Chuck Johnson, Captain Kevin Berry, Sargent. Brett Reeves, Deputy Allen Turner, Deputy Rodney Van Zandt and Detective James Sizemore.
James Ray Simpson was charged with:
Fleeing or Evading Police
Numerious other charges
This case stemmed from an incident where Simpson allegedly fled from police while driving extremely recklessly over 19 miles in a gold colored Suzuki Vitara in Laurel and Jackson County on Wednesday December 4, 2019, finally stopping his vehicle after running through 3 fences, and then ran off on foot.
Two deputies were violently assaulted once the vehicle could go no further.
Related article: Man that allegedly led police on a 2 county chase named "Sheriff's Most Wanted" / Laurel County