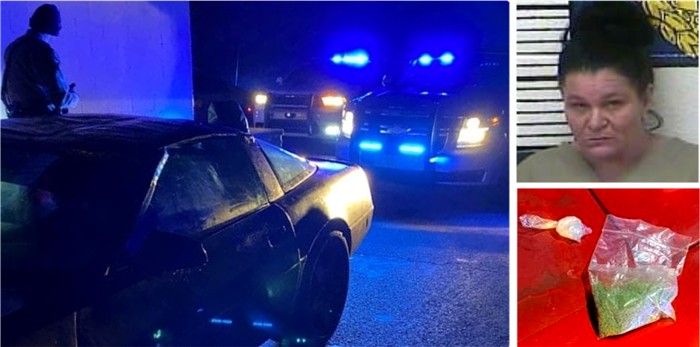 MANCHESTER, KY (January 28, 2021) - Clay County Sheriff Patrick Robinson is reporting that on January 28, 2021 at approximately 10:30 PM Clay County Sheriff K9 Deputy Wes Brumley along with Deputy Coty Arnold and Deputy Jared Smith arrested Stephania Timberlake, 45 of London.
The arrest occurred on Highway 80 when Deputy Brumley conducted a traffic stop for vehicle infractions.
Upon making contact with the driver, Deputy Brumley noted the subject showed signs of intoxication.
Through further investigation, Deputy Brumley determined the subject to be under the influence of intoxicants.
During the search of the vehicle, Deputies located:
Suspected Methamphetamine and Marijuana
The above mentioned subject was transported to AdventHealth of Manchester where she refused to submit to a blood test.
Stephania Timberlake was charged with:
Possession of a Controlled Substance 1st Degree (Methamphetamine)
Possession of Marijuana
Operating Motor Vehicle Under the Influence of ALC/DRUGS/ETC.
Rear License not Illuminated
Careless Driving
The photos attached are courtesy of the Clay County Detention Center and Deputy Wes Brumley.