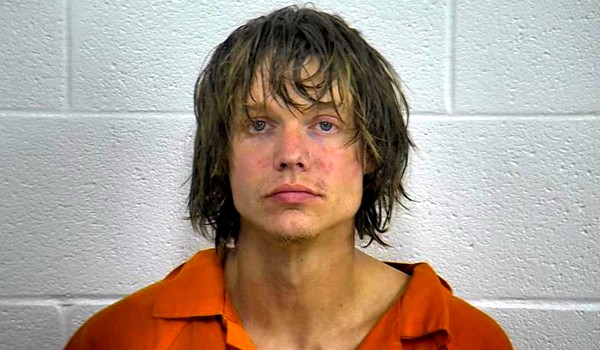 LONDON, KY (February 22, 2021) - Laurel County Sheriff John Root is reporting that: Laurel Sheriff's Deputy Brent France along with Detective Taylor McDaniel arrested Jacobi Cavens age 30 of Hodgenville, KY on Sunday night February 21, 2021 at approximately 6:29 PM.
The arrest occurred on Sibert Road, approximately 6 miles east of London after deputies were dispatched to a complaint of subjects driving a pickup truck pulling a mobile home tearing down mailboxes and road signs.
Upon arrival at the scene deputies located the suspect vehicle, a white Ford F-250 and learned that the pickup truck was a reported stolen vehicle.
The driver fled on foot and following a short foot chase and a brief struggle with deputies was taken into custody.
It was learned through investigation that this individual was a wanted subject.
Jacobi Cavens was charged with:
Operating a motor vehicle under the influence – first offense
Fleeing or evading police – second-degree – on foot
Receiving stolen property $10,000 or more
Resisting arrest
Criminal mischief – third-degree
In addition, this subject was charged on numerous other traffic violations.
Also, this individual was charged on a Larue Circuit Court indictment warrant of arrest charging:
Possession of a controlled substance – first-degree – second offense – Methamphetamine
Possession of drug paraphernalia
In addition, the subject was charged on a Hart Circuit Court indictment warrant of arrest charging:
Burglary – second-degree
Criminal mischief – first-degree
Persistent felony offender
This individual was lodged in the Laurel County Correctional Center.
Photo of accused attached is courtesy of the Laurel County Correctional Center.