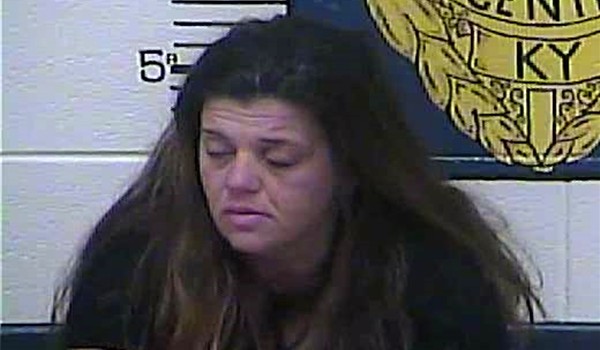 MANCHESTER, KY - Clay County Sheriff Patrick Robinson is reporting that on May 5, 2021 at approximately 8:30 AM Clay County Chief Deputy Clifton Jones along with Deputy Paul Whitehead and CSO Supervisor Dewey Grubb arrested Misty Downey, 39 of Richmond.
The arrest occurred when Deputies responded to a complaint of a female trespassing at a property off of South Highway 421.
Upon arrival, Deputies located the female subject inside a vacant dwelling.
Through investigation it was determined that the subject was manifestly under the influence.
During the search of the subject a baggie containing suspected Methamphetamine was located.
While being processed into the Clay County Detention Center, Deputy Jailer J. Grubb located more narcotics on the subject's person.
Misty Downey was charged with:
• Public Intoxication of a Controlled Substance (Excludes Alcohol)
• Possession of a Controlled Substance 1st Degree 1st Offense (Methamphetamine)
• Promoting Contraband 1st Degree
This individual was lodged in the Clay County Detention Center.
The photo attached is courtesy of the Clay County Detention Center.