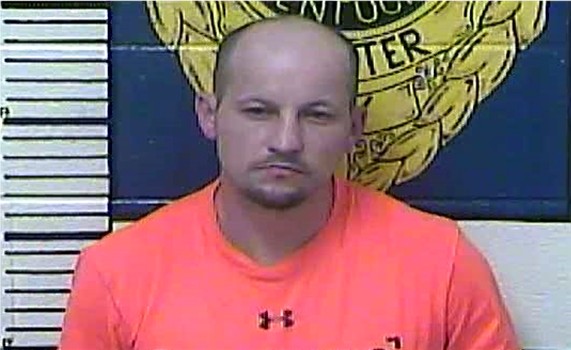 MANCHESTER, KY (February 25, 2022) - Clay County Sheriff Patrick Robinson is reporting that on Friday, February 25, 2022 at approximately 12:35 A.M. Clay County Sheriff K9 Deputy Wes Brumley arrested William Baldwin, 39 of Jackson.
The arrest occurred on Muddy Gap Road when Deputy Brumley came into with the subject and through confirmation with Clay County Dispatch showed the subject had an active Probation Violation Warrant out of Breathitt Circuit Court.
William Baldwin was charged with:
• Serving Probation Violation Warrant (For Felony Offense)
This individual was lodged in the Clay County Detention Center.
The photo attached is courtesy of the Clay County Detention Center.