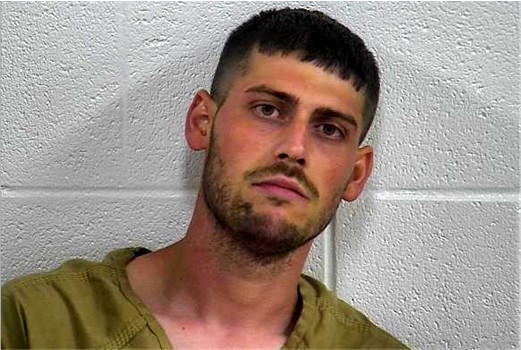 LONDON, KY (July 4, 2022) - Laurel County Sheriff John Root is reporting that: Laurel Sheriff's Deputy Justin Taylor and Deputy Marcus Stigall arrested Shane Warner age 27 of East Bernstadt early Monday morning July 4, 2022 at approximately 5:42 AM.
The arrest occurred at a residence off Sally's Branch Road, approximately 3 miles east of London after deputies were dispatched to a complaint of a male subject at a residence not his own holding a knife, yelling and banging on the front door of the residence.
When deputies arrived at the scene they located the male subject at the front of the residence still holding a knife.
Deputies gave verbal commands for the subject to drop the knife and he complied.
Deputies conducted an investigation determining that the subject was under the influence. The subject allegedly didn't know where he was at.
Shane Warner was charged with:
Public intoxication – controlled substances
Criminal mischief – first-degree
Disorderly conduct – first-degree
Menacing
This individual was lodged in the Laurel County Correctional Center.
Photo of accused attached is courtesy of Laurel County Correctional Center.
Also assisting at the scene and on the investigation were Laurel Sheriff's Deputy Brian France and Deputy Drew Wilson.