CARROLLTON, KY (February 7, 2023) – The Kentucky State Police is reporting that as part of an ongoing investigation Kentucky State Police Post 5 Detective David Roberts arrested a Carrollton man charging him with multiple counts of rape.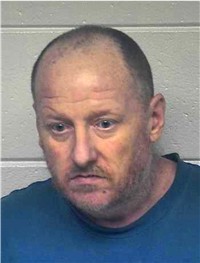 Jason Davis, a 45 year old male from Carrollton, KY was taken into custody on Friday, February 3, 2023 and transported to the Carroll County Detention Center in Carrollton.
Jason Davis was charged with:
Ten (10) counts of Rape 3rd Degree
Five (5) counts of Sodomy 3rd Degree
This individual was lodged in the Carroll County Detention Center.
Photo of the accused is courtesy of the Carroll County Detention Center.
A family member of the victim, who was a juvenile at the time, contacted Detective Roberts and reported the allegations to him.
Detective Roberts' investigation included but was not limited to interviewing multiple people including the victim and Mr. Davis.
# # #