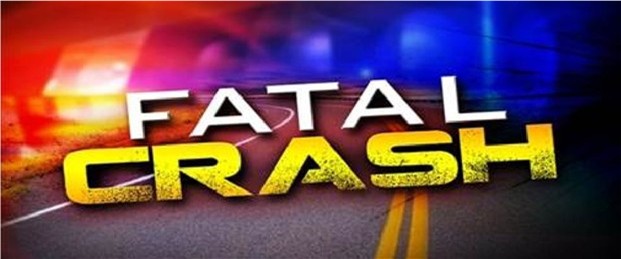 MARION COUNTY, OR (May 19, 2023) - Oregon State Police OSP Is reporting that on Thursday, May 18, 2023, at approximately 2:06 P.M., OSP responded to a three vehicle crash on Interstate 5, near the Santiam Rest Area, in the northbound lanes.
At this time, OSP will release the following information:
A commercial motor vehicle (CMV) was traveling northbound on Interstate 5 when it left the roadway on the east shoulder. The CMV struck a Ford Econoline passenger van, occupied by 11 people, and pushed the van into another parked CMV. The force of the crash caused extreme damage to the passenger van.
As a result of the crash, 6 persons in the van were declared deceased at the scene. One victim from the van was transported by Life Flight and later declared deceased at the hospital. The other four occupants suffered various injuries and were transported via ambulance for medical care.
At this time, we are not releasing the names of the victims until notifications have been confirmed. The victims will be identified in a later update- after notification have been made.
The operator of the parked CMV was not injured.
The operator of the at-fault CMV, Lincoln Clayton Smith (52) of North Highlands (CA), was transported for medical evaluation. Smith was later arrested and lodged at the Marion County Jail for:
DUII
Reckless Driving
Manslaughter 2 (x7)
Assault 3 (x3)
This is an on-going criminal investigation and additional details regarding the crash will not be released. Any future press releases, except the victim name update, will come from the Marion County District Attorney's Office.
OSP was assisted by Jefferson Fire, Turner Fire, Lebanon Fire, Albany Fire, Life Flight, Falck Ambulance, Marion County Sheriff's Office, Linn County Sheriff's Office, Willamette Valley First Responder Chaplains, and ODOT.
*****************************************
ORIGINAL RELEASE
On May 18, 2023, at approximately 2:05 P.M., the Oregon State Police responded to the three-vehicle crash on Interstate 5 northbound, near milepost 241 (Santiam Rest Area), in Marion County.
The initial report involves two commercial motor vehicles (semis) and a passenger vehicle. At this time, there are 7 deceased adults and multiple injured. The cause of the crash is under investigation at this time.
Expect significant delays on Interstate 5 northbound due to the on-scene investigation. All traffic should use other routes and avoid the area. Southbound traffic may also back up- so be alert.
More information will be released after notifications have been made and the on-scene investigation has concluded. This will likely take approximately 24 hours.