LAUREL CO, KY - At approximately 4:47 p.m. on Saturday, August 5, 2023, the London/Laurel County 911 Communication Center advised the London-Laurel Rescue Squad of a possible drowning near Bee Rock Trail.
According to the London-Laurel Rescue Squad, an 18 year old resident of Pulaski County was reported to have gone under water while swimming and did not surface after some time.
The Rescue Squad deployed boats and divers to the scene along with Somerset Pulaski County Rescue Squad.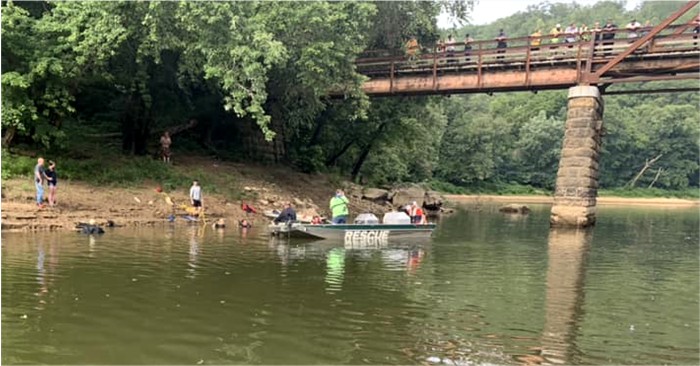 After searching the area, Pulaski County divers made a positive find on the body and began recovery.
No further information is available at this time.
Also assisting on scene were Laurel County DPS / Emergency Management, Kentucky Department of Fish and Wildlife Resources, Laurel County Sheriff's Office and Bald Rock Volunteer Fire Department
Source: London - Laurel Rescue Squad