FRANKFORT, KY – On Friday, September 15, 2023 Secretary of State Michael Adams welcomed new Americans and honored Kentucky Veterans Hall of Fame inductees.
The naturalization ceremony in Frankfort included 35 new American citizens from 18 different countries. Adams spoke to the new citizens before providing them with an opportunity to register to vote.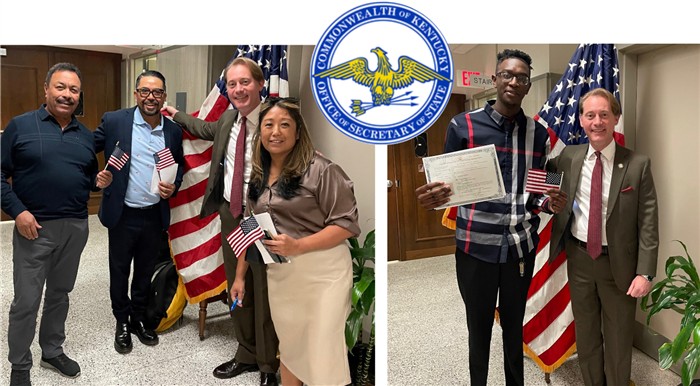 "There's nothing more American than coming to America and becoming an American," Adams told the new citizens. "Your reward is to become a co-owner of the greatest country in the world."
Secretary of State Adams also honored 29 men and women inducted into the Kentucky Veterans Hall of Fame at a ceremony in the State Capitol.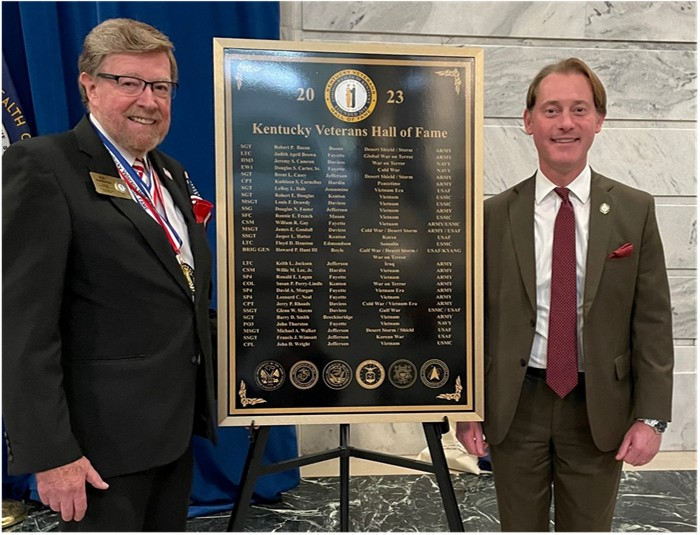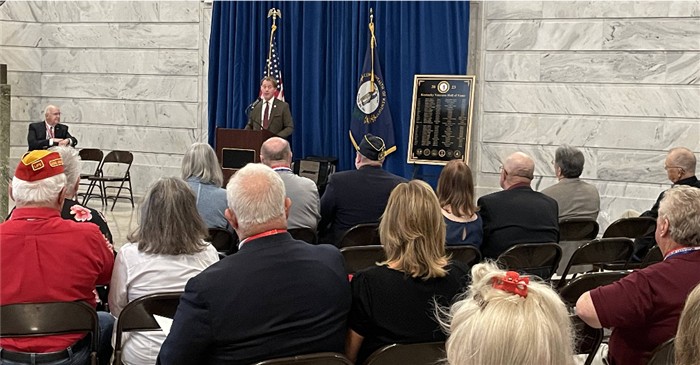 "Our right to vote was won by soldiers and sailors in the Revolution, and has been defended by servicemen and –women ever since," Adams told inductees. "I have the opportunity to defend that right only because of your courage and sacrifice."
Inductees of the Kentucky Veterans Hall of Fame are recognized by plaques that hang in the hall outside the Secretary of State's Capitol Office.
Note: Pictures of the two events can also be found at sos.ky.gov.
# # #