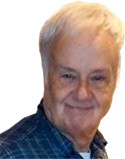 By Cletus Maricle
JUST ONE TIRED REDNECK'S OPINION about Veterans' Day is best expressed by Ken Bagwell in The Tribune Papers as follows:
Best-selling author and journalist Tom Wolfe alludes to the inherent fighting spirit of "Rednecks," a trait without which the U.S. would not be what we are today.
Wolfe cites the fact that these largely Scots-Irish "Rednecks" have formed the spine of every American combat force since the Revolution, including Civil War armies of both sides. Perhaps it is because of an inborn martial spirit of rural Americans of Scots-Irish and similar origins, that we owe the greatest debt to the "Rednecks" among us.
Since they crossed the seas and moved south, they were the ones who pushed the pioneers westward and held their ground against the elements, the wilderness, and the Indians.
They also banded together to fight off the British, the Spanish, and even their own brothers in the American Civil War.
"Rednecks" still do a disproportionate share of the fighting today. Consider this: according to a Chicago Tribune article from April 27, 2005, 35% of U.S. casualties in the Iraq War hailed from small, rural towns -- yet only 25% of the population as a whole call these places home.
According to public data compiled by the Heritage Foundation Center for Data Analysis, U.S. military recruitment occurs from rural zones at more than DOUBLE the population-adjusted enlistment rate of urban zones. Also, according to the Heritage Foundation's compilation of public data from 1999 and 2003, the southern U.S. perennially leads the nation's nine territory zones in military recruitment.
Remove the "Rednecks" from the American landscape and there are precious few left to do our fighting for us.
My point here is to simply reinforce just how important these people are to the entire fabric of America. What today is regularly maligned and ridiculed by the pseudo-intellectual community and the prissy girly-men types, I for one, don't want to see marginalized into extinction.
It may be accurate to say that we owe our very existence to them.
JUST ONE TIRED REDNECK'S OPINION