By: Dr. James M. Davis
Make your plans now to get outdoors this weekend and enjoy RIVERFEST 2015 and all the natural and scenic beauty of Clay County, Kentucky.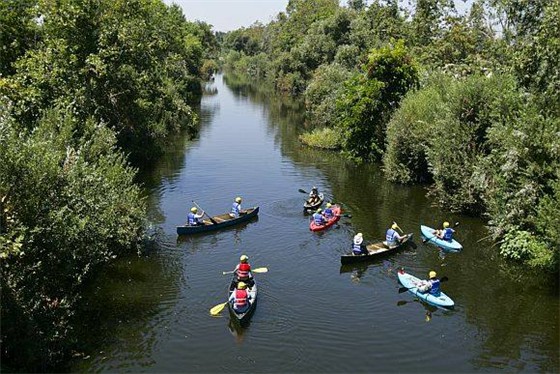 The RIVERFEST will begin on Saturday, June 20th at 10:00am at the Riverside Park in East Manchester and run through 5:00pm then continues at the Governor's Campground at the Beech Creek Recreation Park with live band music beginning at 7:00pm until 10:00pm.
Betty Jo Davidson Morris, Riverfest event coordinator, has spearheaded a new initiative in Clay County that is aimed to earn the prestigious designation of Trail Town status for the community which brings significant statewide promotion to enhance tourism. Betty and her committee of local citizens have worked with diligence to increase awareness of the natural and abundant beauty of Clay County, Kentucky.
The trail town committee would like to invite everyone to come out Saturday to the Trail Days Festival. We will have groups of ATV , Horse and river activities in the Goose Creek River. The trail town committee volunteer's have put in many long hours in our effort to become an Official KY Trail Town. It is because of this dedicated group of Volunteers we hope to achieve out Trail Town status by early Fall. I can not express my gratitude in words for our Trail Town committee, who have gave selflessly of their own time for the betterment of Clay County. Betty offers everyone "welcome" and encourages them to come out and visit this Saturday and enjoy a fun-filled day at the parks, on the rivers, and with grilling out with family and friends. "This could be a great event day for all the dads out there to enjoy the outdoors with their family and friends."

Dr. James M. Davis remarked, "our county has some of the most amazing mountain landscapes and river ways, such as the South Fork Kentucky River. The South Fork is approximately 45 miles long. It is formed in Clay County, at the town of Oneida in the Daniel Boone National Forest, approximately 10 miles northeast of Manchester, by the confluence of Goose Creek and the Red Bird River. It flows generally north in a highly meandering course through the mountainous Cumberland Plateau region. The South Fork is famous for game fishing such as the Muskie which is known to grow to large size and give every fisher person a great fight. Native bird species like Cardinals, Starlings, Robins, and Jays will be easily scene on the riverbanks. Various size turtles can be seen peeping up from below the surface as if they are incognito. It is possible to see squirrels, rabbits, raccoon, deer,and fox, and other small wild game foraging for food along the shores of the Goose Creek or Red Bird River."
For more information about the many outdoor recreation activities or the various family oriented community events please call Manchester City Hall at 606-598-3456 or visit http://claycountykentucky.org/ or for great fishing information check out this link http://www.welovemanchester.com/Outdoors.html