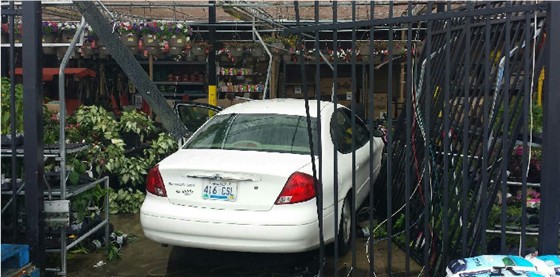 Laurel County, Ky. - Sheriff John Root is reporting that Deputy Rick Cloyd investigated a traffic crash that occurred at Walmart near Corbin in southern Laurel County on Friday evening July 3, 2015 at approximately 6:11 P.M.
Apparently a 30-year-old Keavy man driving a white colored Ford Taurus drove his vehicle through the lawn and garden fence at Walmart.
Deputy Cloyd cited the driver for careless driving.
No injuries were reported either in the vehicle or in the store.
Photo of crash site provided by Deputy Cloyd.