Laurel County, KY - Sheriff John Root is reporting that Deputy Charlie Johnson is conducting a criminal mischief investigation after being dispatched to a complaint of damage to the office building of Southern Belle Dairy located on Keller Road approximately 5 miles west of London on Friday night, October 2, 2015.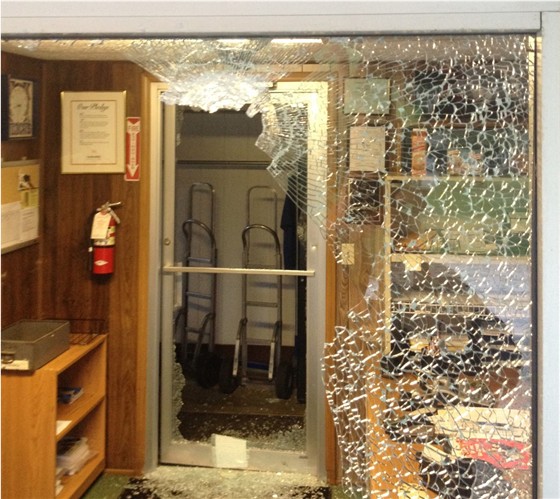 Apparently someone fired numerous rounds from a weapon striking the building, shattering front windows, and shattering the front glass door.
The bullets that shattered the front glass door traveled through the business striking the rear glass door shattering it also.
Over $1500 worth of damage was done to the building.
If anyone has any information regarding this vandalism, they're asked to contact the Laurel County Sheriff's office at 606-864-6600 or 606-878-7000.
Information will be strictly confidential.
Photo of damage done to the building provided by Deputy Charlie Johnson.