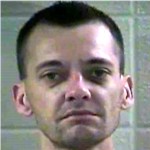 Laurel County, KY - Sheriff John Root is reporting that Sgt. Robbie Grimes arrested Shannon Morgan, age 36, Of Mayhew St., Barbourville on Wednesday evening, October 7, 2015, at approximately 5:29 PM.
The arrest occurred at Walmart near Corbin in southern Laurel County after Walmart's loss prevention team detained this subject.
When Sgt. Grimes arrived at the scene and conducted an investigation, he learned that this subject had allegedly been observed attempting to unlawfully removed unpaid merchandise valued at over $119.
This subject was also determined to be under the influence. He was found to be in possession of three hypodermic needles and narcotic pills not in a proper container.
Shannon Morgan was charged with theft by unlawful taking – shoplifting; public intoxication – controlled substances; prescription controlled substances not in proper container – first offense; and possession of drug paraphernalia.
In addition, this subject was charged on a Knox County warrant of arrest charging theft by unlawful taking over $500 but under $10,000.
Shannon Morgan was lodged in the Laurel County Detention Center.
Photo attached of accused is courtesy of the Laurel County Detention Center.