Laurel County, KY - Sheriff John Root is reporting that Deputy Josh Scott investigated a single vehicle property damage traffic crash which occurred on I– 75, approximately 7 miles north of London, on Tuesday morning, March 8, 2016, at approximately 6:25 AM.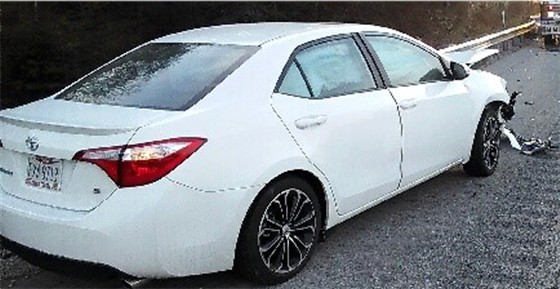 The investigating deputy reports that apparently a white colored Toyota Corolla traveling northbound on I–75 lost control after its driver swerved to avoid a tire laying in the roadway.
The driver of the car was identified as Matthew Mulder, age 23, of Lockland, Ohio. Assisting at the scene of the crash was the Laurel County Fire Dept. Photo of crash site provided by Deputy Josh Scott.