Laurel County, KY - Sheriff John Root is reporting that Sgt. Larry Parrott is investigating a traffic crash involving a vehicle and a pedestrian which occurred on KY 552, approximately 7 miles south of London on Tuesday night, March 29, 2016, at approximately 10:25 PM.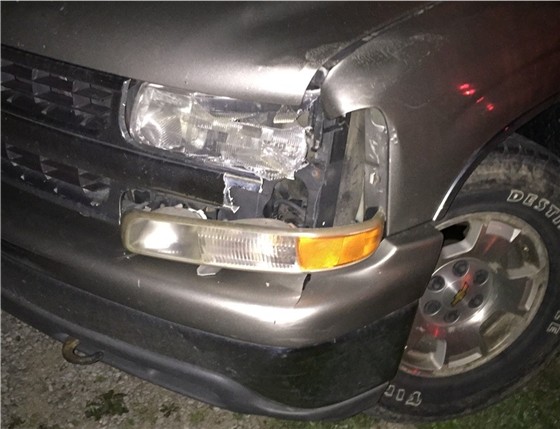 The investigating deputy reports that apparently a silver colored Chevrolet Tahoe was traveling eastbound on KY 552 on an unlit roadway when the driver encountered a pedestrian standing in the middle of the road. The vehicle swerved to attempt to avoid collision however could not avoid collision striking pedestrian.
The driver of the Chevrolet Tahoe was identified as Philip Wigner, age 27, of Corbin – no injuries reported
The pedestrian was identified as Joseph Roark, age 20, of East Hwy. 552, London – flown by PHI helicopter to UK Hospital Lexington for treatment of injuries.
The circumstances of the pedestrian being on the roadway remains under investigation.
Assisting at the scene of the crash was Ambulance Inc. of Laurel County, Lily Volunteer Fire Department, and London Laurel Rescue Squad. Photo of crash site provided by Sgt. Larry Parrott.