London, KY - Sheriff John Root is reporting that Sheriff John Root is reporting that Special Deputy Elizabeth Sparks attended Wildcat Harley "Hogs and Horses" event on May 7th, in London.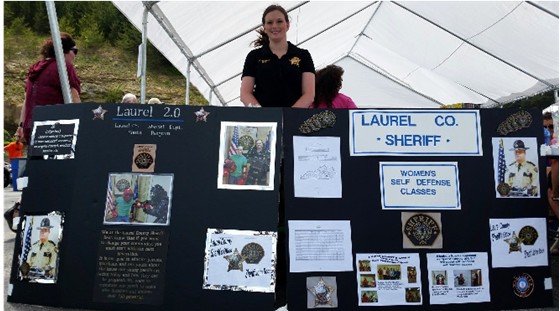 The event was held to raise money for the Cumberland Valley Domestic Violence Shelter.
Special Deputy Sparks was on hand to provide information about Laurel County Sheriff's Office Women's Self Defense program, as well as Laurel 2.0 - an upcoming youth safety program that will be provided by the sheriff's office.
Pictured is Special Deputy Elizabeth Sparks.