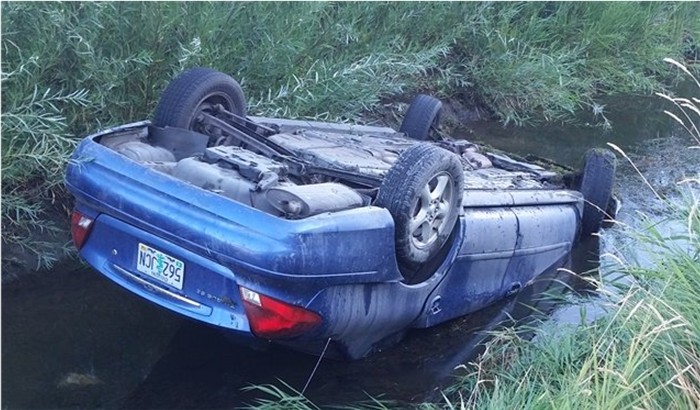 On August 22, 2016 at about 7:50AM, OSP Troopers and emergency personnel responded to the report of a car that had crashed into an irrigation canal on Highway 370 near milepost 10, (six miles west of Prineville).
Preliminary investigation revealed a 2003 Ford Taurus was traveling eastbound on Highway 370 (O'Neil Highway) when the vehicle drifted off the roadway and onto the shoulder. The driver attempted to bring the vehicle onto the highway but lost control, crossing both lanes of travel. The car rolled over after it left the north side of the highway, upside down into an irrigation canal. The vehicle was submerged in the canal which had approximately 18" of water in it.
Two other motorists stopped and quickly began efforts to free the driver from the vehicle. The witnesses had to recline the driver's seat and use a knife to cut the driver from her seat belt. The driver, a sixteen year old female from Redmond was taken by private vehicle to an area hospital for minor injuries.
According to the driver's father, Denis FAST, he credits the quick measures the motorists who stopped at the crash scene by saving his daughter from drowning.
No further information.