Clay County, Ky. - Sheriff Patrick Robinson is reporting that on July 9, 2019 at approximately 6:00 PM Clay County Chief Deputy Clifton Jones arrested Jamie Allen, 33 of Highway 1482.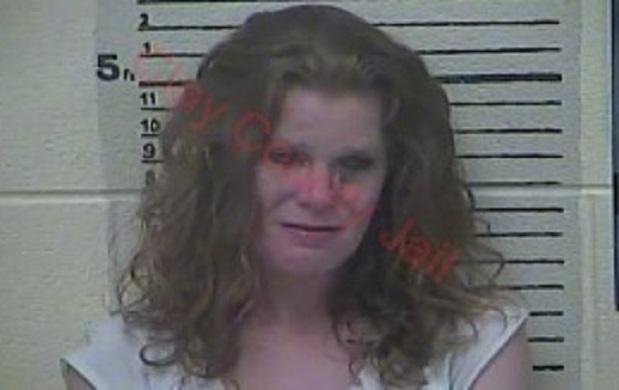 The arrest occurred when Chief Jones was conducting extra patrol in the Onieda community when he conducted a Terry Stop on a female.
Through investigation it was determined the subject was under the influence of intoxicants, during search of incident Chief Jones located a smoking pipe on the person of the subject.
Jamie Allen, 33 was charged with:
• Public Intoxication of Controlled Substance (Excludes Alcohol)
• Drug Paraphernalia Buy/Possess
The photo attached is courtesy of the Clay County Detention Center.