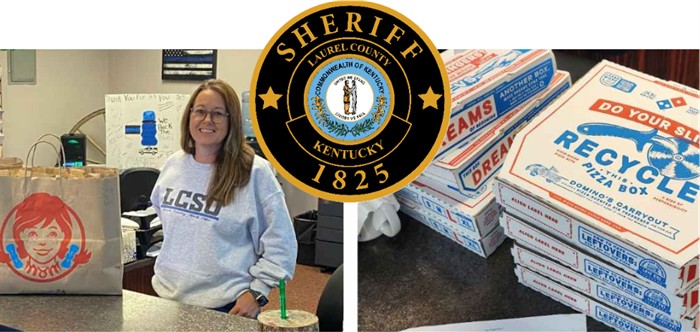 LSO clerk Marlene Hughes
LONDON, KY - Laurel County Sheriff John Root would like to express appreciation to 3 area businesses for their support in a remembrance of the events of September 11, 2001 as they honored the fallen heroes of 9/11 and their salute of our local police, firefighters, EMS, military servicemen and women, and veterans.
Cash Express North delivered cupcakes to the Sheriff's Office, Wendy's provided a delivered breakfast to the Laurel County Sheriff's Office and Dominoes Pizza delivered pizzas to the Sheriff's Office.
Pictured is LSO clerk Marlene Hughes with donations received.
Thanks again for all your support!!
Sheriff John Root
PREVIOUS: In Remembrance of 22nd 9/11 Anniversary a Business in Southeast Kentucky donates Snacks to Sheriff's