Laurel County, KY - Sheriff John Root is reporting that Deputy Kyle Gray has recovered a reported stolen Smith and Wesson 9 mm pistol which was reported to him as stolen on March 24, 2015, after he investigated a burglary that occurred at a residence off Highway 2392 in southern Laurel County.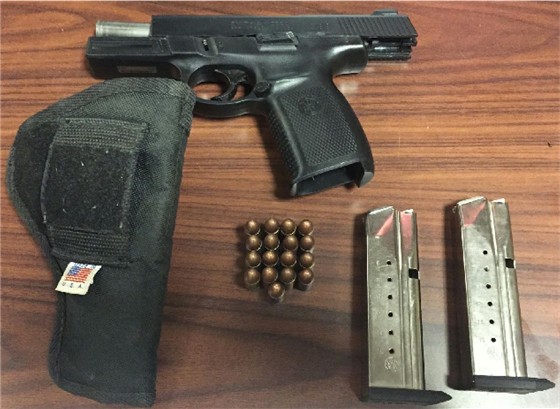 The pistol was found after Kentucky State Police responded to a shooting complaint on Highway 233 on Tuesday, December 1, 2015, and while conducting their investigation there, found this pistol that Deputy Gray had entered into the computer system – NCIC --as a stolen weapon.
Deputy Gray has conducted follow-up investigations and is currently seeking a suspect wanted for questioning in regards to the original theft of this pistol.
Pictured is the weapon that has been recovered and will be returned to its lawful owner.